Best for your clients, best for your business
When You Move works with mortgage brokers and estate agents to provide the best solution for them and their clients.
With our innovative offering you can:
• Compare high quality conveyancers and recommend the best to your client
• Set your own referral fees
• Set up your own conveyancing panel, or select from any of the firms already on our platform
• Manage progress from one central platform
• Get referral fees paid to you automatically soon after completion
• Give your clients access to an app for live updates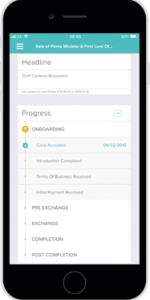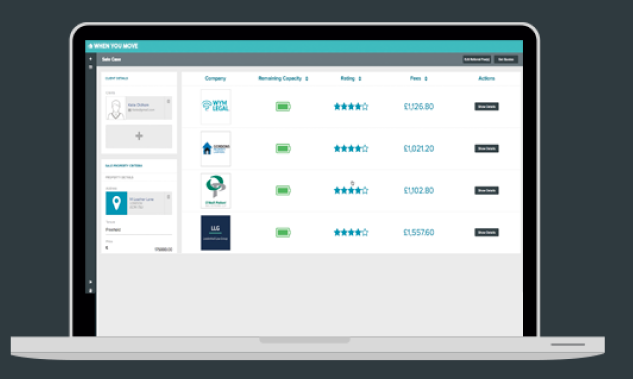 Outstanding conveyancers only
We vet all our partners, so that you can access high quality conveyancers and compare them based on rating, location, price and availability
Manage your own
If you have a local conveyancer you know and trust, you can add them to When You Move, and use the platform for case management and communication
Track progress
All parties update and track the progress of the case through the platform, for a chase-free conveyancing service
Client friendly app
Our client friendly app keeps the client in the loop at all times with live notifications and status updates so they're never in the dark
Referral fees paid automatically
Referral fees are paid automatically on completion
Generate business effortlessly with QuickQuote
Join the many other brokers and agents connecting their customers with trusted conveyancers through their websites.
Install our quoting tool on your site today to get continuous referrals with no effort beyond the initial installation
Want to know what your clients really want?
We know how hard you work to provide a great service to your clients, and we want to help you take that to the next level. We surveyed over 1,700 home buyers and sellers to find out what they really want from their estate agents, now and in the future.
Our report will give you the know-how to create a positive home buying and selling journey for consumers

Add your own trusted conveyancers
If you've got a local conveyancer you know and trust, it's easy to add them to our platform. You and your clients get all the functionality mentioned above, and you can take your client service to whole new levels.